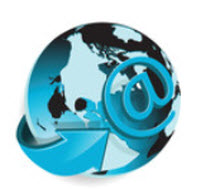 When many people start out online, they build a website or set up a blog, but it's not usually until some time has passed before they realise that building a list in their chosen niche is the best way to both maximise and at the same time stabilise their income from their virtual real estate.
If done correctly, building a list will greatly increase your profits and reduce your dependency on other traffic sources.
Consider this for example:
You have a website that generates 100 unique visitors every day.
That's roughly 3000 unique visitors per month.
How you are achieving that level of traffic is going to dictate how stable your earnings are from it, but let's assume it's organic traffic from the search engines (for this example).
So you have 3000 visitors per month and 1% of them buy a product you are either selling or recommending which makes you an average of $20 per sale.
That's 30 sales per month at $20 or $600 per month on average.
If it converted at 2% you would be making $1200 per month.
You may be happy making that much a month on a 1-2% conversion but have you ever thought about what happened to the other 2900+ visitors every month that didn't buy anything from your site.
Most of them that visit and leave your site will never be seen again.
Click – Click – GONE.
(If just 10% of your visitors joined your list, you would add an extra 300 subscribers to your list every month.
After 1 year you would have 3600 subscribers on your list.
If you are building your list using a squeeze page, you can expect to see much higher conversions than that used in the example above);
And you let both yourself and your visitor down by making no attempt to engage or offer anything of value beyond what you were selling.
So how do you engage with those visitors and get them back to your site and make more sales over time as well as build a relationship?
With a LIST, that's how. You can have a newsletter or give away a free report/course that will be of interest to the people visiting your site. That means your list will be highly targeted and a percentage of those people you would have lost, will actually join your list.
This will increase your income and stabilise those earnings at the same time.
If you do have a website or you are thinking of building one, do not make the mistake of failing to start building your list from DAY 1.
There's really no excuse, since you can get a free month with one of the top autoresponders on the planet right here:
After the first 30 days, you only pay a small monthly fee, they don't charge
you for each email you send and you can have multiple lists. Very cool!
Get my blog posts delivered by Email