Recommended Tools
Here are a list of what I regard as either essential or very useful tools for anyone running an online business. I may include books and any cool free stuff I find on my travels on this page as well.
** = Essential
** = Very Useful
Webhosting
** Bluehost – Unlimited web hosting for just $5.95 per month
FREE Domain
Free Site Builders
1-Click WordPress Install
24/7 Support

If you want to start a blog or build a website you will need webhosting.
Autoresponder Service (for building your email list)
** Aweber – Try it FREE for 30 days.
Awesome email marketing service that I use and after trying out a lot of them it's the deliverability rate that will keep you coming back.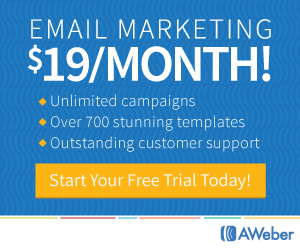 Getting Traffic (eyeballs on your website/s):
** Udimi – FREE to Join ($5 discount when you register)
If you need traffic that will drive new leads and make you sales for your online business, you should register for this service and place an ad. You can get started today and orders start as little as 50 clicks. Click HERE to read a full review of this solo ad traffic marketplace and watch my video showing you how it all works.
** Simple Traffic Solutions – Evergreen free traffic methods that don't rely on the whims of the latest search engine algorithm update.
Cool Free Stuff
** Free Mp3 Player (Pre-Loaded With 257 Marketing Episodes)
One of my best-kept secrets for learning is to download podcasts/audiobooks and listen to them while I'm exercising at the gym or even when I'm travelling by train. You'll be amazed at what your brain does with that information. At the link above you can get a free mp3 player pre-loaded with 257 episodes of "Marketing In Your Car". It costs $10 shipping and handling but that's it.
More to follow so check back soon
(I've literally just added this page so bear with me)…