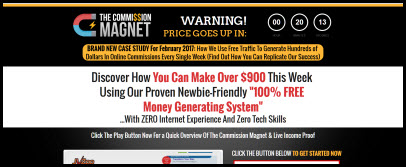 The Commission Magnet
Rating:


Product Reviewed: The Commission Magnet
Creator: Glynn and Leigh Kosky
Product Type: Membership – One-Time Payment
Upsells: Yes (I cover them in more detail later)
Click on the play button below to watch the video.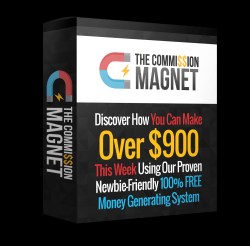 This is a brand new system which has a unique selling point in that it shows you how to make commissions as an affiliate using a free traffic source. The creators of this product claim you get everything you need from the ground up and you also get access to a case study which reveals how $829.18 in affiliate commissions was generated in 7 days with the free traffic method. In The Commission Magnet review I am going to cover exactly what you need to know about this course including all 9 modules so you can make an informed investment decision. If you would like to visit the website and check out this product you can do so by clicking here.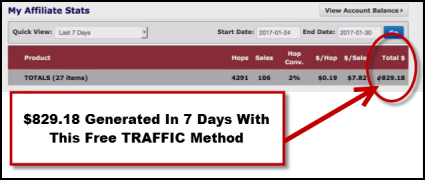 What Is The Commission Magnet?
It's a system of making affiliate commissions and making cash from CPA offers by utilising a 100% free traffic method with a newbie friendly setup process to generate 'evergreen' commissions. To make this system work, you don't need to have had any previous experience in affiliate marketing/making money online and you also do not require technical computer skills. The system itself is laid out over a total of 9 video modules, each of which I will cover in this review.
Here are a few things about the method revealed in The Commission Magnet:
1) The method pulls in 100% FREE traffic with no advertising.
2) It takes about "30 minutes per day" to put it into practice.
3) It generates cold hard cash with CPA offers and affiliate commissions.
4) No hosting, domain names, technical setup or selling required.
Here is an overview of what is contained in each of the 9 video modules in the course itself.
Module One: Overview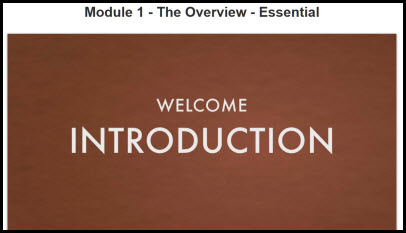 This module covers the process of making money online in a 'nuts and bolts' fashion. It's not about making a 'quick buck' but about getting visitors that are targeted in nature and already pre-disposed to wanting 'something'. This is about making the whole process an autopilot activity and making money on a daily basis. It also explains how the course is 'over the shoulder' with real-life tutorials so you understand and comprehend not only the basics but the reasons why you are doing the money-making steps outlined in the course.
Each module acts as a stand-alone lesson or 'seminar' that teaches/shows you what you need to do and how you need to do it. This module also contains "Three Tips for Success" you can take away from it which are essential.
Module Two: Choosing The Right Offers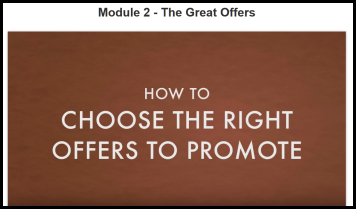 This module is all about choosing the right offer to promote. This is one of the most important things you will do in your business and this module is all about ensuring you pick the right offers in areas of high demand that will not get over-saturated. The types of products you can promote with the Commission Magnet include physical, digital, CPA (cost per action) and high-ticket. There are other key factors you need to consider when choosing an offer and these things are all covered in this module of the course.
Module Three: Creating Landing Pages for FREE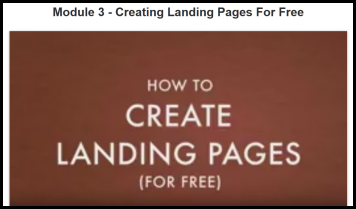 In this module you'll learn how to create a landing page and connect your autoresponder so you can build a list. This module is powerful and over 30 minutes in length. It walks you through setting up your landing page in 'over the shoulder' fashion and you won't have to subscribe to an expensive lead capture service or software in order to do this either.
Module Four: How to Create a Follow Up Series That WORKS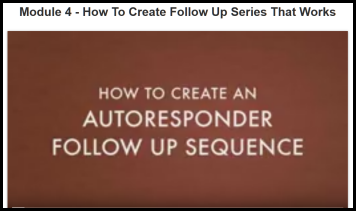 You will learn what a follow-up series is and how to create an effective one that gets you more clicks and sales! Your follow-up sequence is the very thing that you set-up and keeps working for you every day, so it's important to have one in place if you want to maximise your passive income. If you don't want to spend a lot of time writing your follow-ups you may be interested in purchasing the second one-time-offer you'll be presented with when you purchase this course (it's an Email Marketing Course + DFY Email Swipes for $27).
Module Five: How to Get INSANE Amounts of Free Traffic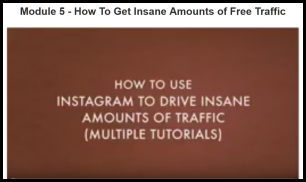 This is the module where you are shown how to use Instagram to generate a lot of free traffic. You will be growing an audience in Instagram and a couple of tools are revealed in this module that are going to help you a lot. This particular module is really extensive and almost 40 minutes in length so there's too much covered for me to explain it all here but suffice to say there are some neat tactics included in this video to drive free visitors to your landing page so they subscribe and make you passive affiliate commissions.
You will also learn how to create effective and good-looking images that you will be using on Instagram.
Module Six: How to Get Super TARGETED Traffic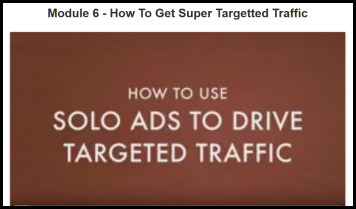 This module covers one of my favorite traffic methods which is solo ads. Not only does this particular traffic method work really well when done correctly, but it can create traffic on demand for you.
In this module you will discover where to find the best solo ad vendors to get traffic from and how you can contact them.
Module Seven: Exactly What You Need to Do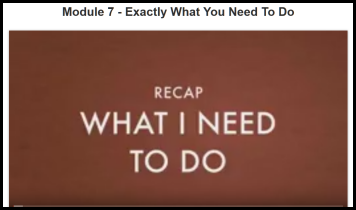 This is a recap of everything you need to do in order to achieve success when you follow the Commisssion Magnet course.
It's reminder of all that you need to have in place and what is taught inside the course. If you are unsure of anything after the previous six modules, this one will crystallise everything for you so you know what to do.
Module Eight: What We Did – Case Study
Choosing an offer. Studied sales video and text. Found some interesting points they could use in order to market the product. At this point they created a consistent landing page using Aweber (using texts and words from the sales page of the chosen product).
From there they created an autoresponder follow-up sequence and started driving free traffic to the landing page. Eye-catching images which are easily created are then posted onto Instagram with an interesting comment and a call to action at the end and other cool stuff you will out when you buy this course. Once setup this process can be scheduled and automated all by itself.
Module Nine: Frequently Asked Questions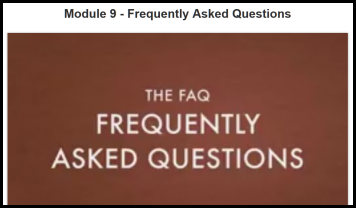 This is pretty self explanatory. This module is over 30 minutes long and worth going through, covering general FAQ questions.
Pros Of The Commission Magnet
You don't need to pay for TRAFFIC in order to make this work for you. Just follow the free traffic method revealed in Module 5 to get new leads and make passive income.
The course shows you how to set up a landing page that works and is well aligned with any offer you are promoting.
You don't need previous technical or marketing knowledge, hosting or domain names to set this up (although I would buy one domain name to make your links look 'cleaner'). It will only cost you a few bucks to do this and you get a domain name from namecheap or godaddy.
You can do this in around 30 minutes per day so you can be making an income part-time with this method.
The course provides you with another targeted traffic source (paid) to make more sales. Tip: The trick here is to generate an income with the free traffic method and re-invest it into the paid method so you can scale up more quickly.
Commission Magnet is built around solid marketing principles that will continue to work. This isn't a 'fad method' or tactic to make affiliate commissions but a way of building a sustainable business as a super affiliate.
The method shows you how to make cold hard cash with CPA and affiliate offers.
The creators of this course used this method to generate over $800 in just 7 days (watch the video on the website to see proof of this).
If you don't have your own product there is the opportunity to buy the license rights to the Commission Magnet Funnel and make 100% commissions. This could be just what you are looking for if you don't already have a funnel in place and it's a one-time investment 'deal'.
Cons of The Commission Magnet
If you're relying solely on the FREE traffic method it will take some time to build up an audience and start generating leads/passive income. The good news here is this can be largely scheduled and automated once it's setup so it won't take up too much of your time.
You ARE going to need a follow-up sequence to maximise your sales and profits. You will need to either write these yourself or purchase the second upsell which is a done for you package of email swipes (there's also an email marketing course included in this one time offer).
The free traffic is going to be less targeted than the paid traffic source so ideally once you have commissions rolling in it is a good idea to re-invest some of your profits (50% is a good number) back into paid traffic. By doing things this way you are taking advantage of both traffic sources detailed in The Commission Magnet.
This isn't really a downside because it will pay for itself MANY times over, but you will need an autoresponder as well, which will cost you a small monthly investment (of around $19). You can get the Autoresponder I recommend and try it free for 30 days by clicking here.
What About The Upsells?
Yes this course does have upsells and in this Commission Magnet review you can read about exactly what they are below so you can decide which of them are going to help you the most with this course and in your online business.
OTO1: Done For You Package ($19)
This is a done for you package which you can use to plug into the free traffic source.  Everything you need is in this package to fast track your success.
Dean James says: Personally I like done for you 'plug and play' packages and at this price it's worth the investment to get you up and running as fast as possible.
OTO2: Email Marketing Course + DFY Email Swipes ($27)
With this one time offer you get a full length video course which shows you how to do email marketing correctly PLUS a done for you email swipe package. These email swipes have been tested and work so they take the 'guess work' out of what you should be writing to make sales.
Dean James says: In this upsell not only do you get the video course which shows you how to do email marketing the right way but they also give you the emails you need to make sales which you can just plug into your autoresponder. A package like this is 'set and forget' so it could pay you for years and for that reason it represents great value for anyone that wants to make more sales with this course.
OTO3: High Paying Affiliate Program Database + List of Lead Magnets ($37)
With this one time offer you get a file that contains a list of high paying 'evergreen' affiliate programs and a list of lead magnets that Glynn recommends you use to entice people to opt-in to your mailing list.
Dean James says: This list could help you squeeze more out of your promotions and get you more money in affiliate commissions over time. I have personally purchased high paying affiliate program lists before and they can be useful in giving you ideas for promotions and in particular you will want to look at recurring infome affiliate programs or offers with continuity.
OTO4: License Rights To The Commission Magnet Funnel + SKYPE Consultation ($97)
You will receive the opportunity to licence Commission Magnet and the products in the funnel and resell them as your own for 100% commissions. When you purchase this one time offer upsell you will receive 100% commissions and you will also receive advice on how to promote the funnel in the best way possible so you get more sales. Not only that, you'll also get access to Glynn for 30 days over Skype so you can pick his brains on anything you need to know about email marketing.
Dean James says: This could be very handy for you if you don't already have a product of your own as this funnel is already converting like gangbusters it can do the same for you. It's also a very good product so you can promote it knowing you will be helping your customers out and you'll also be shown how to promote it in the best way possible. This one-time investment could be a game changer for you if you haven't already got your own product funnel in place.
The Commission Magnet Review – Conclusion
This is a solid course for anyone that wants to generate $100+ a day quickly in CPA and affiliate commissions using a well-known free traffic source that you are shown how to harness in order to drive both traffic and make sales. The course is backed up by solid fundamentals for building an online business as an affiliate and you are even shown how you can use solo ads as a traffic source in this course as well as where to find the best solo ad sellers. The course itself is certainly not 'light on content' with each video module lasting anywhere from 10 up to 30 minutes in length, so there's a lot to learn here for a modest investment.
The course also contains rather impressive proof that it works in the form of a case study which reveals how $829.18 in affiliate commissions was generated in just 7 days following the "Commission Magnet" method. At under $10 at the time of writing it represents great value for anyone wanting to make consistent money online in affiliate commissions.
If you enjoyed this review please do share it with anyone you know that might find it useful. Thanks as always for reading!
Get my blog posts delivered by Email