I haven't written a post for a while, but all that is about to change. I am going to be posting much more regularly from now on so bookmark now and keep 'em peeled for updates 😉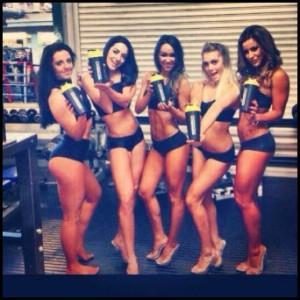 You may or may not know I also have a keen interest in bodybuilding and fitness in general. All this stems back to when I was a teenager and my father gave me a bunch of Muscle & Fitness magazines to read when I was on a coach all the way to Austria (stay on a coach for 24 hours reading anything and you'll become knowledgeable about it by the time you reach the destination).
Last week I attended the Body Power Expo at the NEC (in Birmingham). Imagine an island containing a few thousand people all in good shape and you'll have a good picture of what to expect when you're there. For anyone interested, Rich Piana, Hulk Hogan and Eddie Hall were just a few of the bodybuilding/wrestling/strongman superstars in attendance.
There were also people there with a massive following that I've never seen on TV.
More on that later…
So what's all that got do do with internet marketing you may ask?
There are lessons you can learn from such an event that you can apply to your online marketing.
Here are 5 things you can learn from the Body Power Expo and apply to your online business.
1) Give Away Free Stuff – But always remember, there is no such thing as a free lunch. I lost count of the number of stands with good-looking models at them that wanted me to 'LIKE' their Facebook page in exchange for a protein drink or sample of their product.
"Have you got your phone on you?", one model just outside the stand enquired.
"Yes", I replied.
"Ok. Cool. Give us a Facebook like and we'll give you this drink for free".
You think it's free but it's not. It just cost you a 'like'. Not a bad exchange but it still cost you 'something'.
Lesson: Giving away free stuff is good marketing. Make sure it's good and get "something" in exchange for it because otherwise you'll go broke FAST.
2) Social Media Is POWERFUL – Trust me on this one. If you're still living in the stone age without any social media presence whatsoever, you need to change that. Your list and your products are KING but social media can drive very targeted traffic to services and products. It can also build your reputation like you won't believe. I have seen people making a killing, JUST ON social media.
Lesson: If you think Facebook is a big time-suck you go on when you're bored, then you aren't using it properly. You're one of the people if you are guilty of watching cute cat videos and updates from your friends about what they had for lunch that day. Cats are cute, but watching videos about them won't increase your income.
As Sylvester Stallone once said, "I'll tell you something you already know".
The amount of traffic and presence you can build with social media is not to be underestimated. Word travels FAST through social media in niches people are passionate about.
Incidentally, there were some people there that were quite literally just social media superstars, little known outside of YouTube and other 'online hangouts' yet people were willing to queue for ages just to shake their hand. Insane? Maybe! But it's reality and it's happening all around you.
3) Charge An Admittance Fee –  I know that contradicts point number 1 but please bear with me. It cost £30 JUST to get into the Body Power expo and that's not even as a VIP member (see point 4). What does that achieve:
1) You have people at your event that are willing to spend money just to attend.
2) Those people have a vested interest in what they are exposed to. They are likely to spend more money at the venue as a captive audience.
3) Give away free samples of your product once people are pre-qualified as buying customers (in this instance we're talking about physical inventory).
Lesson: The online equivalent of this is a membership site where you charge people an admittance fee before you will let them in. Other things will achieve the same goal whilst helping your client achieve their goals at the same time, such as personal or group coaching, but for the purpose of the example above it would be some sort of membership (most likely monthly).
Tip: You can also offer a recurring membership on the backend which will stabilise your earnings and make them more predictable.
4) Always Have An Upsell  – At the Expo I was pretty excited about attending as I would get to hear some of the top people in the industry speak on stage.
Unfortunately what I did not realise was that only VIP members could gain access to the auditorium they were speaking in. I was pretty annoyed that I didn't realise this and would have happily paid there and then for this privilege. Next year I will most likely attend again and buy a VIP pass in advance.
Lesson: Selling a $20 product? Make sure you have an upsell for a higher-priced product in place once the customer has purchased the low-ticket offer or you will be leaving money on the table.
5) Give The People What They Want – Once you know what people want, the rest is relatively easy. At an Expo people want to know how to look and feel good (or even better – remember a bodybuilder/fitness obsessed person is never satisfied). They want the products that will help them get more quickly and efficiently or make them look/feel even better than they already do. They are willing to pay for knowledge in the form of guest speakers and products/services. They also want the opportunity to meet the people they have followed online.
Lesson: Find out what your target market wants and give it to them. There is no shortage of money or potential customers out there in niches people are passionate about. If you don't believe me, just go to an event like that one and it will blow your mind when you put your internet marketing hat on.
Another thing you can learn from the Expo is the importance of traffic. At the Expo that was in physical form of people in attendance, but online it's all about how many people you can get to visit your website and 'buy your stuff'.
John Thornhill currently has an incredible deal available for just $9.95 (normally $77) which teaches you how to get insane amounts of FREE traffic to your website and do exactly that. It's gets even better as well, as these traffic solutions are updated for 2015 and they really work (John is an internet millionaire because he knows how to do this and he's willing to teach you).
Click Here to Get Simple Traffic Solutions for Just $9.95
The offer ends on Sunday 24th March 2015 so you'll need to act fast.
Please check back soon, I'm putting out much more regular updates from now on so bookmark this blog. Thanks for reading!
Get my blog posts delivered by Email